How to Create a System Restore Point for Windows
Edmend Stewart, 7 years ago
0
3 min

read
1261
The following guide will teach you how you to create a restore point for Windows 7,8 and 10. We'll also teach you how to use the system restore point to rollback Windows should any problems occur.
How to Create a System Restore Point
Creating a system restore point is a very good idea, especially if you are about to uninstall programs or try various fixes. Sometimes even a minor mistake can cause a lot of headaches and creating a system restore point is the fastest and easiest way to deal with any such issues. Also included belo0w are the instructions on how to use the restore point should the need arise.
Please note that System Restore point will only rollback your computer to the state in which the system restore point was made. That is why it is a good idea to make another restore point once you are done fixing all issues with your computer. Additionally, you can also set Windows to automatically create a restore point after set amonts of time. More on that below.
Right-click on your

My Computer

icon and select

Properties.

From the left panel, choose

System Protection.

Choose a device from the list and make sure that its

Protection

setting is turned on.

If the

Protection

is off (which is usually the case with Windows 10), turn it on by selecting the device and clicking on

Configure

. In the resulting window check

Restore system settings and previous versions of files

and after that click on

OK.

Click on

Create

and in the resulting text field type in the name of the Restore point you're about to create and then select

Create

.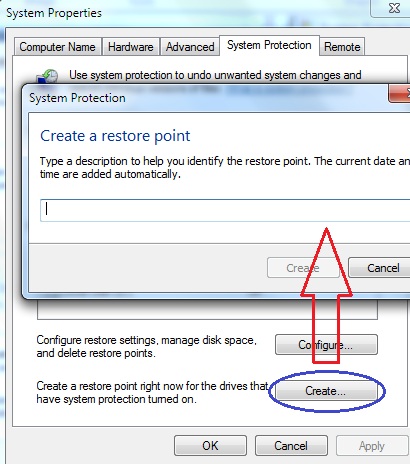 You can also set your computer to automatically create restore points through the Task Scheduler. Here is a short guide on how to do that:
In the Start Menu search field type Task Scheduler.

Open the first result.

In the left pane, expand Task Scheduler Library>Microsoft>Windows and then click on System Restore.
In the right panel, double-click on the sigle task named SR.
In the resulting window, go to the Triggers tab. If there are no triggers, click on New. If you want to change an existing trigger, double-click on the one you want to have altered.
By setting the trigger, you tell your PC when to automatically run the specific task, which in this case is creating a restore point. After you have created and editted the triggers to your liking, make sure to have them enabled.
How to Use the System Restore Point

In order to use a

Restore Point

to restore your system to a previous state, go back to

System Protection

in the

System Properties

window and select

System Restore

.

In the resulting window, click on

Next

.

From the list of restore points, choose the one you need, click on

Next

and then select

Finish

.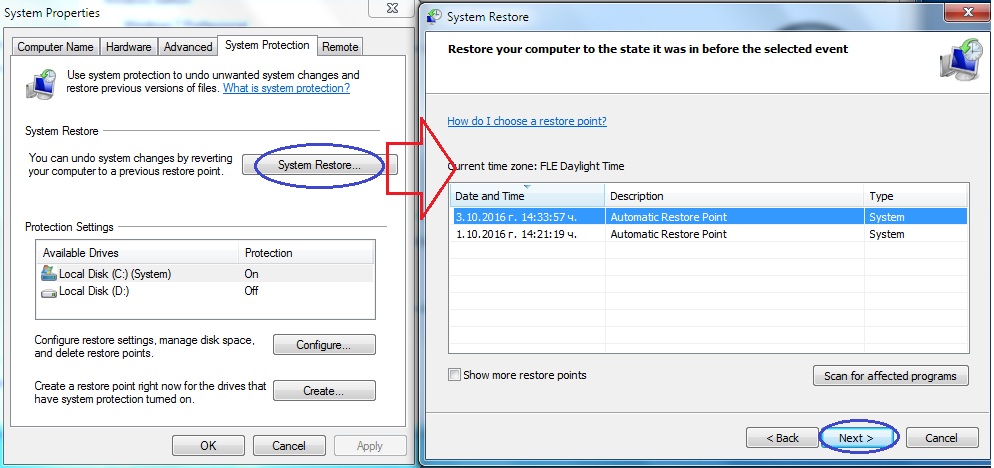 Need more help? Contact us in the comment section below and describe your problem in detail. We will help!
Related posts