WITNESS on how to use video advocacy to promote human rights
Video has a unique power to convey human experience, to make a viewer lean forward, engage, and empathize with the subject on film. Using the tagline "See It, Film It, Change It," the organization WITNESS harnesses this power by training groups to use video to advance human rights.  Sam Gregory, who has spent more than ten years at the organization, tells us why video is still an art form in the age of YouTube, how to use video for legal action, and how video creates impact.
Dowser: What is the founding story of WITNESS?
Gregory: We were founded in 1992 from an unusual trio: the performer Peter Gabriel, the Lawyers Committee of Human Rights and the Reebok Human Rights Foundation. On a 1988 Amnesty International 'Human Rights Now!' tour Peter tried to document some of the amazing untold stories he heard with his own camera. A few years later, in 1991, the footage of the beating of Rodney King had transformative power to start a debate around police violence, and kicked off our thinking about how to utilize media for change. There are three levels to the work we do: helping fuel campaigns, galvanizing community through training and knowledge sharing, and, more largely, creating a safer and effective ecosystem for media information around human rights work.
What were the original goals for WITNESS and how have those changed as video making has become more available?
WITNESS' original goal was to provide cameras to human rights groups all around the world to see what they could document. We learned pretty quickly that that was not enough and moved to work more with strategy and storytelling with video, how to bring video into underutilized spaces of power; into community organizing, legislative-action, or solidarity-building. We made a strategic decision to work with a few groups and focus on networks of campaigns. More recently, we're scaling up to a bigger universe of knowledge sharing. We're looking to make multiple entry points for people to view and effectively use video, whether that be through our intensive curriculum, through our series of short animations, or through our book, Video for Change.
How does WITNESS use the resources of the Internet to enhance media sharing?
In 2006-2007 we also launched an online space called 'The Hub,' where we tried to prototype an online video space for human rights. The Hub was useful for editing and curating videos, but groups were more likely to use existing resources like Facebook and YouTube to share video broadly. While we eventually closed the Hub, it was transformative for us to think [of a] media-sharing community for human rights groups. We've also thought increasingly about moving our training to online training and to make it more about knowledge sharing, which is a natural reflection of what the Internet is doing to communications.
How does WITNESS go about selecting groups to work with and what does that collaboration involve?
Lately we've been most invested in working with preexisting networks. We can leverage their strengths of collaboration, communication and advocacy. We're currently working with broader campaigns against gender-based violence, through Women's Initiatives for Gender Justice, which works primarily in Africa with networks of grassroots women's groups. We look at a bunch of issue areas and think about where there are existing networks and where video could be most effective. We try to balance issues that are on the forefront of international thought and some that are more emerging.
We first work with a group to think how video can amplify existing work and then we create a video action plan, which is objective-focused and specific. We give a two-week intensive training at the beginning to build relevant skills and then follow-up based on the organization's goals. Quite frequently we co-edit pieces and help with circulation, distribution, aggregation, and connecting to local resources. Our strategies are very audience driven and targeted toward audiences with the capacity to act. We worked with a group in Kenya that was working around the eviction of an indigenous tribe from an area turned into a game park. They effectively used video to show to a panel of judges at the African Commission on Human and People's Rights (ACHPR) what it looks like to be displaced from your land.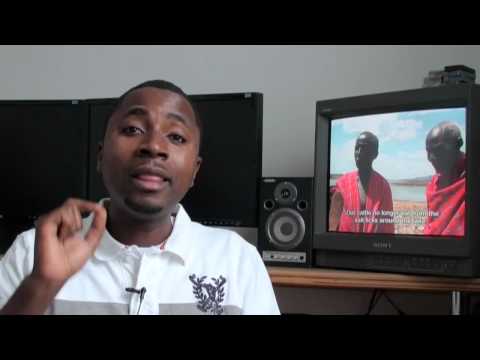 How does WITNESS measure its impact?
Recently we've used a dashboard based model of measuring impact where we establish joint parameters with our partners at the beginning of the project and apply numerical values to outputs (videos produced), outcomes (for example, if someone is working on legislative approach, did the audience move along a proposed bill to the next stage) and impact.
What are some of your favorite examples of effective videos you've used in campaigns? Why are those effective?
In the past few years our greatest impacts have included the groundbreaking ACHPR decision. We really pushed the use of video forward in that legislative space. We're also proud of our work this year helping to support the Elder Justice Act, which was signed into law in March 2010 as part of the U.S. health reform legislation. The Act was included in the health reform to provide increased funding and support to protect seniors in the U.S., and we supported it with our video collaboration with the Elder Justice Coalition.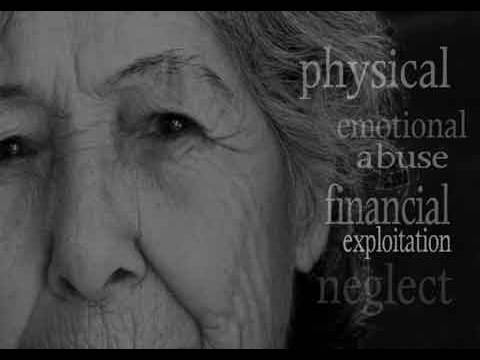 Why is WITNESS particularly relevant to the state of media at this place and point in time?
WITNESS has always been about enabling people who wouldn't self-define as video producers and that's the trend that has been reinforced now when more people have access. Many human rights groups are still not using video strategically, and our work is to make sure it is used effectively in spaces of power. It's an important challenge for us to find the best way to respond to a growing universe of people using video for change and to create effective feedback to build a stronger, more robust field of positive use.
What makes a video an essential piece of changing people's minds or moving them?
The moving image is transformative in its ability to bridge space and time. A roomful of judges on the ACHPR can see what it looks like to walk to a watering hole with barely a drip when you've been walking for hours. What I love about film, and see in a lot of our work, is film's capacity to structure a personal story in its broader context and therefore combine the emotional and the rational. Video that is powerful taps into both those sides and brings someone to a reality that is not usually their own.
This interview has been edited and condensed.
Photo: WITNESS