"To Catch a Dollar:" New Documentary Captures Microfinance in America
This is a guest post by filmmaker Gayle Ferraro, the director of a new documentary looking at Grameen America.  Financed and released by Sundance Institute, Participant Media, and Skoll Foundation, "To Catch A Dollar" takes a look at at microfinance in America: how can the same principles of Grameen be applied in "developed" societies?  The special one-hour documentary will premier Monday, January 6th at 9:00 pm ET on the WORLD Channel, airing on public television stations across the country (check local listings).  Here is the trailer: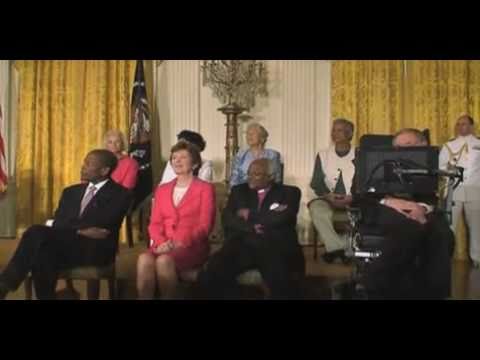 My first journey into indie filmmaking was in Bangladesh in 1997 to make Sixteen Decisions.  Through the making of the film I had seen how Grameen Bank was working and it seemed novel and meaningful in the lives of the women and their families in the rural communities.  Ten years later I heard that Grameen was coming to the states, Queens, New York to be exact.  I was fascinated, shocked and eager to understand how it would work here in the states – further I felt it could be a story worth telling as a documentary filmmaker if it could actually be successful in America.
I denied that we in the states experience anything like the poverty I had seen elsewhere in the world, so why a Grameen microcredit program?  I didn't understand that people in the US could be so desperate that they would take a loan for $1500 to start a business, that they had no access to any credit or a simple bank account.  I wondered, who are these people?
As much as I wanted to witness how this microfinance program was going to get started, I also wanted to see who were these people who live mere miles from me?  How did they get into the situation they were in?  I had it in my mind that something had to be wrong that they were in the US and needed this kind of help, but I knew enough that if Nobel Laureate, Muhammad Yunus, considered this worth doing, there must be something to it. Plus, if I didn't know about it, then other people probably weren't aware of it as well.
I began to realize that my own mindset and culture was a real challenge for me in making a film about poverty and opportunity in America.  I was caught between being open, sympathetic and compassionate toward the people whom I could see need financial help, and the fear to hold onto my deep, old stereo-types about the poor being dumb and lazy and still navigate as an 'objective' filmmaker.  It was a lot to take in.
Slowly, as I spent more time with the women at their homes and places of work, met their families and spent seasons, shared successes and failures with them, I began to trust what I was experiencing, developing a more realistic understanding of what challenges life deals them.  I began to appreciate how hard they work, always, seven days a week and the long hours everyday trying to bring in something extra for their children.  It was close up and personal and what I was experiencing was second hand with bits of information with which to craft a film with some level of intimacy and communicate how invisible these women and their families are to most of us.
While it was grueling to push myself to return for weeks and months and eventually years to shoot the women at their center meetings, have them open up their struggles to me, and the camera, it was much more enlightening and inspiring to witness what these women have to struggle with on a daily basis.  I watched them give up children, move, leave partners and jobs, all the while holding onto the tiniest bit of hope and a dream that their loan money could create a real opportunity for them and their families.  All of this while I would return to the world of logic I enjoyed at the end of the shoot.
I hope the films I have made on poverty, sex trafficking, and death will fill a void left in our society's worship of material wealth, power, and appearances. I am grateful for the lessons I'm learning, and how much more insight I have gained by engaging with others first hand, rather then only looking at the surface and believing what I am told.  It is this deeper journey that is often missing in our lives. I am honored to be able to bring the story of how these women, and thousands of others are being given the opportunity to lift themselves and their families out of poverty with the help of Professor Yunus' model of microfinance, and the support of Grameen America.