Paul Polak: Testing New Funding Model for His Second Global Venture
Paul became known for making the treadle pump accessible and affordable for low-income markets. It was his first foray into "social business."  
For the past three years, Paul has focused on creating four global companies, each of which is designed to transform the lives of one hundred million $2-a-day customers, generate $10 billion in annual sales, and earn sufficient profit to attract mainstream commercial investors.
Spring Health, the first of these four companies, sells safe drinking water in Eastern India. The company completed its pilot test in 35 villages and now is ready for commercial roll-out.
At the end of this month, Paul and his partners are launching the second company, Sun Water International. This new venture is designed to transform photovoltaic electricity for the one billion poor people in the world who never connect to the electric grid. They're collaborating with volunteers from Ball Aerospace to build the prototype for this affordable photovoltaic technology.
They're launching an IndieGoGo campaign to cover the cost of materials for the prototype.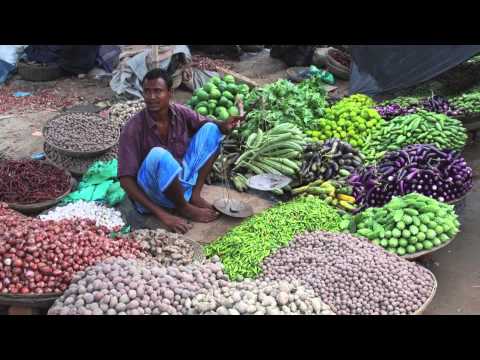 This second of his four companies will cut the purchase price of photovoltaic electricity by 80%. The first customers will be small farmers, who will use it to pump irrigation water for their crops. Later, we will market to villagers without electricity in poor countries around the world, enabling them to charge their cell phones, watch Bollywood movies or the equivalent, thresh rice, and light their homes.
Dowser catches up with Paul in a quick chat.  See tidbits of our conversation below.
Why so much faith in business as the way to create social change?
Scale is the biggest unmet challenge to development to-day. Business is provides the best opportunity to reach scale.
What is still lacking in the social enterprise ecosystem?
A clear differentiation between social mission and profit
Do you think that social enterprise is any different from enterprise in general or merely a fashionable term?
It is, for the most part, a fashionable term. Social enterprise differs from enterprise because a considerable number of business enterprises go out of business when they fail to make a profit over time.
What is the latest on your your last venture – SpringHealth?
Spring Health is this week starting its commercial rollout phase, which aims to reach 50 new villages a month in the fourth month. We've learned a lot in the 35 village beta test, and while we face considerable risks, I believe we have a strong chance of achieving both scale and profitability in selling safe drinking water to poor rural customers within 3 years.
How difficult (or easy) has it been to raise funding for your ventures?  
It's been very difficult, and I've been in this field for 30 years, so I can't imagine how tough it can be for  newcomers to raise money for social enterprises.
Is this your first crowdfunding campaign?  What's been the experience so far? 
It's a lot of work, but I love learning new things, and so far we're on target.
How can we get more big business to think "social'?  What do you think is the selling point?
Nokia and the other cell phone companies weren't necessarily thinking social when they introduced cell phones to poor people, but cell phones have had a big social impact. To me, the main selling point is that most big companies will go the way of general motors if they don't learn to serve the 40% of the world's customers who live on less than two dollars a day effectively, and most of all profitably.