Echoing Green: Creating an Ecosystem for Social Enterprises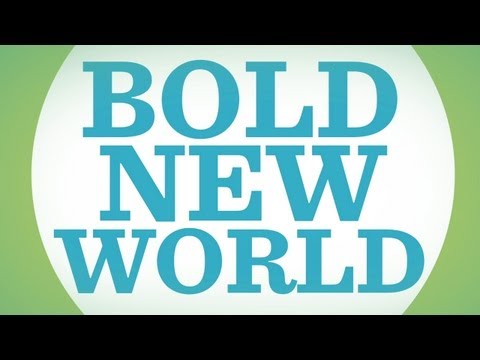 This year Echoing Green piloted a new program –  Open Society Black Male Achievement (BMA) Fellowship, aimed to "create hope and opportunities for black men and boys who are significantly marginalized from U.S. economic, social, and political life" said Lara Galinsky.  Nine BMA Fellows for 2012 are launching their social change projects.
Dowser speaks with Galinsky, Senior Vice President of Echoing Green, about this new initiative and what's taking place on the social enterprise scene.
How did the idea of a black male fellowship pool come about?  What instigated that initiative?  Do you feel that it's important to single out such communities and assist them?
We were honored to be approached by Shawn Dove and Rashid Shabazz from the Open Society Foundations, as they were fleshing out various exciting components of the Open Society Foundations Campaign for Black Male Achievement. While the Echoing Green Fellowship has traditionally been issue area and impact allocation agnostic, we were captivated by implementing a solution that would focus on one particular population and program area, and were deeply compelled to partner with OSF and be part of the solution in creating positive outcomes for Black males in America.
Since its inception, Echoing Green has evolved significantly and so has the field of social enterprise.  But what is still lacking in this space?  What are the gaps that still need to be addressed?
Despite the evolution and growth of this field, it is still hard to attract significant resources to social change ideas, and still difficult to scale. Social entrepreneurs by definition are an innovative and creative group so they are using program models, partnership strategies, as well as various legal models (for profit, hybrid and nonprofit) to be able to solve the problem. The sister-field of social entrepreneurship is impact investing, which is a burgeoning field that Echoing Green is proud to contribute to and further. With nearly 40 percent of our active classes of fellows employing for profit and hybrid models, this is definitely a growth opportunity for Echoing Green.
Has all this rhetoric recently about Impact Investing translated into real funds?  Or is it simply talk? Entrepreneurs with social impact complain about a shortage of funds – is that just an age old problem or is there still limited funding for such enterprises?
The lack of funding is definitely still a tangible reality for our social entrepreneurs, and part of it is because the field is still growing. Impact investors are developing their strategies and criteria, and for-profit social entrepreneurs are still developing their term sheets and business models. While the capital is out there and many of our Fellows have been able to raise funding and investments, still others are strategizing on how to capitalize their goals and visions. The language barrier between entrepreneurs and investors is an important point however, and Echoing Green is working to get our Fellows more investor-ready throughout their Fellowship to address this issue.
As this space has become more crowded, more and more social enterprise incubators have come to the forefront.  How does Echoing Green distinguish itself from others who are also offering seed funding?
While there are a few more incredible seed-funders out there, they are still few and far between. Unlike business plan competitions, we focus on the individual entrepreneur significantly more than his/her bold idea for social change. We also have a 25-year history of launching/developing seed-stage organizations, not only providing funding but also professional and leadership development opportunities, alongside the unparalleled access to our network of 500+ social entrepreneurs and the greater Echoing Green community of supporters of the field.  In addition to our Fellowship program, we have launched an alumni program in the last few years that has helped contribute to our Fellows' success throughout their lifetimes as social change leaders and innovators.
What would you advise entrepreneurs who are seeking funds for the first time? Is there anything that aspiring social entrepreneurs tend to overlook which is important to an investor?
Entrepreneurs often focus on developing their work plans and metrics, and while these are incredibly important, they often neglect to communicate who they are, and the connection to their work. Ultimately, the technical business models shouldn't come at the expense of conveying who the person is deeply and their role in the project and understanding of it on a deeper level. When seeking funds for the first time, it is important that an entrepreneur not just convey a surface level of their qualifications.
What are some of the success stories out of Echoing Green?  Which one of the fellows has been able to scale their idea?
Sara Horowitz, founder of Freelancers Union is an example that comes to mind. Sara had a background in union organizing and eventually worked as a criminal defense lawyer until one day she was misclassified as an independent worker, and excluded from receiving benefits from her employer. For the first time in her life, she came to understand the plight of a group she hadn't thought much about before—freelance and independent workers.
Sara stepped away from her job, went back to school to get her MBA, and used her time in school to explore answers to the question, "How can we ensure that everyone has access to social support systems?" Sara knew that insurance was prohibitively expensive for independent workers to purchase on their own, but her background with unions told her that if she could organize individual workers, they could make group insurance purchases, and advocate for themselves.
In 1996, Sara pursued seed funding and support from Echoing Green to launch the organization now known as the Freelancers Union. Seventeen years later, the Freelancers Union is building a new form of portable unionism with a membership of more than 170,000 people nationwide. Today, nearly 1/3 of the workforce—over 42 million Americans—are "independent workers." Sara has gone on to receive The MacArthur Foundation Genius Award, and many recognitions of her incredible work.
How important is scale?  Is it fundamental that an idea needs to be scaleable to be successful or is localized impact as good?
Scale is important but how you scale depends on the entrepreneur. For example, entrepreneurs can scale influence through consulting and partnerships, or scale impact by serving more people via franchise or expansion. The means of scaling is something our Fellows think a lot about, but we don't have one model we promote.
More and more of the fellows seem to be using technology to deliver services such as social energy and mhealth.  Have you seen that thereis greater innovation in how technology is being used for social impact?  Is it largely in the developing world or in the US as well?
We see it largely in the developing world, but do have some examples in the U.S. One of incredible things is we get to see trends in the field, and we have seen a significant growth of technology solutions: Embrace, Biosense, re:char, Medic Mobile, Frogtek. Most of the solutions we see target the developing world, but not completely, for example 2012 Fellow Toure McCluskey's innovative approach to domestic healthcare, OkCopay.
Any one book, talk, speech that you feel young social entrepreneurs should read/ listen to?
One of the most inspiring speeches I have heard recently was delivered by Kennedy Odede, a 2010 Echoing Green Fellow, for his senior class welcome speech during his commencement from Wesleyan University. His story is incredibly moving, and illustrates how one can be an entrepreneur and still be personally connected to their work.