Crowdfunding Capitalism: Likely to Keep Growing in 2013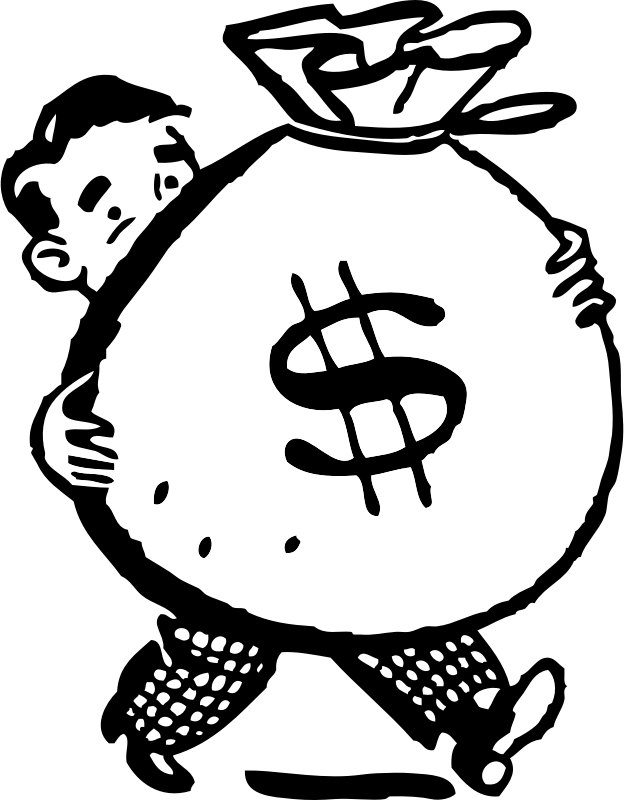 By Brittany Koteles
In 2012, crowdfunding platforms grew 81 percent, while venture capital investments fell for the first time in three years. While I'm not here to forecast the death of VC, I do believe that the growth of crowdfunding implies some radical changes for the future.
Compared to the rigid nature of traditional funding mechanisms – where most social entrepreneurs won't raise anything but eyebrows – crowdfunding is the biggest democratization of capital access in history. That's big. According to a recent study by Massolution in 2012, it's 2.7 billion dollars big.
Over ten percent of that hefty sum comes from Kickstarter alone, one of the leading platforms in the field. Kickstarter, along with peers like Indiegogo and RocketHub, has pioneered the crowdfunding market and refined the user experience of online giving.
Another wave of change will come with the pending implementation of the JOBS Act, allowing a person to sell his company's equity on crowdfunding sites. Besides a handful of countries in the world, law usually reserves this power for accredited investors – really rich people that make up about 1 percent of the population.
But while we still expect change from the giants, we've only begun to scratch the surface. With hundreds of other platforms coming onto the radar, crowdfunding still has much of its story to write.
Crowdfunding may have been born on the internet, but the best innovators in the market are finding ways to build meaningful bridges between projects and their funders. "The true power of the crowd isn't about random people showing up on the web," says Chance Barnett, founder of Crowdfunder, one of the companies leading these changes. "Crowdfunding has a higher evolution…one that is all about connecting real people in real communities. It's an idea whose time has come."

Identity, not serendipity, is what gets funding to ideas that deserve it. There are a few ways crowdfunding is beginning to evolve beyond massive platforms, but all of them have this basic tenant in common.
Face-to-face.
On April 23, Crowdfunder will launch its first edition of CROWDIMPACT, an online-offline live pitch event for social enterprise. Over 100 social enterprises have vied for twelve spots to pitch to over $100 million in capital, and one of them will walk away with a $20,000 prize. Finalist Tippy Tippens says that like-minded partners are a timely necessity Matter, Inc, which she founded in the wake of the BP oil spills. "We just became the first B-Corp in Louisiana and we have a whole stock of new social goods…making new connections at CROWDIMPACT could significantly help us extend our reach. And it wouldn't hurt to win one of the prizes!"
Crowdfund thy neighbor.
Another emergent breed is hyper-local platforms, where backers invest in the people and projects in their own community. With platforms like New York-based Lucky Ant, a backer's zip code – not an algorithm – determines the projects she browses. This spring, Lucky Ant went a step further by launching a special campaign to help Coney Island SMEs get back on their feet before the summer season.
"Small businesses aren't going to be getting assistance from the Red Cross," said cofounder Jonathan Moyal. "Sometimes, the little guys get left by the wayside." If each community had its own crowdfunding platform, citizens could quickly respond to both immediate needs and inspiring ideas.
Divide and conquer.
What will happen when there are thousands of platforms out there? Will the glass ceiling shatter?
According to Alex Feldman, probably not. Feldman founded CrowdsUnite to help individuals make sense out of the huge amount of platforms in the market (they count more than 700). According to him, "As long as niche sites differentiate themselves from the larger players, they will not go out of business." In fact, they just might end up driving the social innovation industry.
Many smaller, specialized platforms have converted into critical rabble-rousers for a specific cause. MedStartr, for example, clearly states that its mission is to "crowdfund the healthcare revolution."
The startup – whose seed money was also raised with crowdfunding capital – filters projects with a rigorous clinical review process and offers free mentoring for participating projects. "The consultative services is our secret sauce," says Alex Fair, MedStartr's founder. "These people didn't go to business school, they went to medical school. [Supplemental mentoring] is one of the reasons why our clients have raised millions online and offline."
Mosaic is turning the energy industry upside-down by bringing solar power to the mainstream. Through Mosaic, individuals invest money in solar projects like the People's Grocery in Oakland, CA. When the project is up and running, investors receive interest that's higher than they would get at the bank.
Although debt equity is technically different from crowdfunding (a close legal "cousin" of sorts), Mosaic is one of the most innovative examples of how investment from the masses can spark a movement.
Similarly, Kiva's Green Loans have provided over 2,600 small-scale loans for renewable energy projects in developing countries.
"The reality is that clean renewable energy is out of reach for the vast majority of those who need it most," says Premal Shah, president and co-founder of Kiva. "Now, with crowdfunding, we have the opportunity to come together to support a cause that affects all of us, one microloan at a time."
March on Washington, Version 2.0
There is no shortage of examples of how crowdfunding is becoming a vehicle for broad social causes – from (legally) freeing copyrighted books to the world, to solving domestic hunger – and their numbers are growing every day. Community-centered, issue-specific crowdfunding platforms could become the next big revolution-igniters in 2013 and beyond. No longer about funding isolated projects, these networks are investing in relationships, communities, and downright movements.
May the crowd go wild.
Brittany Koteles is a Spain-based writer on social impact and serves as the community director at HUB Barcelona.
(Photo Courtesy of Creative Commons Images)