A Second Life For the World: Encore Entrepeneurs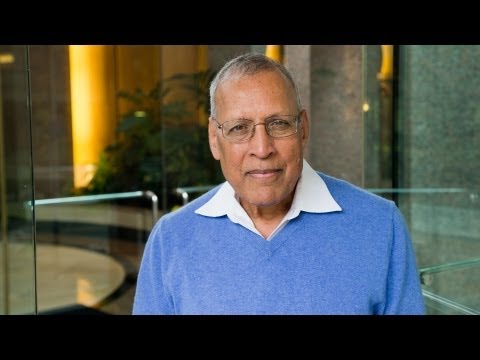 By Lindsay Hebert
Last week, Encore.org announced this year's Purpose Prize winners, five social innovators over the age of 60 who will receive $100,000 for their contributions to society.
Dowser speaks with Jim Emerman, Encore.org's executive vice president.
D: What is the advantage of motivating social innovators over 60?
There are two sides to this.
One aspect is what the prize does for people who are in their encore stages of life. It gives them the opportunity to engage their passion about making the world a better place with what their lifetime experience has taught them and given them the capabilities to do.
On the other hand, social change-making benefits from the quotient of experience, especially in people who have reached a certain age and have a spectrum of experience. People see the limitations of the systems they have been working in and start to see different approaches to the same kind of work. This can really transform the context and allow for greater effectiveness.
Did you notice any themes among the applicants this year?
Every year, themes emerge that reflect the major issues of our time. Over the last few years, we've seen a lot addressing the financial crisis and the economy, which you can see in our winners. One of the things we see is the concern and care of people at this stage of life for the younger generation. Probably 20 to 30 percent [of entries] have to do with addressing young people.
Two of this year's winners experienced complete turnarounds in their lives. Thomas Cox went from representing banks to fighting for consumers, and Susan Burton leverages her personal experience in jail to assist former inmates. What inspires these turnarounds?
Tom Cox literally wrote the book on mortgage financing. After he left that work he saw the damage the industry has done and had the knowhow to identify what was going on. For Susan Burton, the damage she did was to herself and her family, but once she came out of prison, her own personal experience really animated her to make a change.
In many ways, these are redemption stories. [Cox and Burton] followed a certain path through their career-building years and something happened to them in which they started to realize that maybe there is something they've done that they want to reverse. They had the opportunity to redeem their own personal legacy.
What other stories came forth with this year's winners?
This stage of life awakens in people a sense of their own mortality. They still have a good amount of time left, but it's not endless. What are they going to do for future generations?
For Lorraine Decker, the disruption that happened around 9/11 made her rethink, "What am I doing? What's really important to me?" It wasn't necessarily a personal redemption, but it was a wake up call to think about how she was going to spend the rest of her life.
For future nominees, what are you looking for in Purpose Prize winners?
We look for characteristics that we think will change the way that society views the talents of older adults.
The Purpose Prize was created in some ways as a refutation of the notion that creativity is something that is exclusive to 20, 30 and 40-year-olds.
We wanted to prove that devising strategies for social change doesn't have an age limitation, so we're looking for that in every case. We also want to see that they've demonstrated the value of their own experience and are using their talents to address the most important and challenging issues of our day. We're looking for the degree of passion, drive and dedication people have for their work – and that they're planning to continue. This is not a lifetime achievement; they're just getting started.
Note: Encore.org, formerly Civic Ventures, has served as a fiscal agent for Dowser.org. Dowser founder David Bornstein was a screener for this year's Purpose Prize.